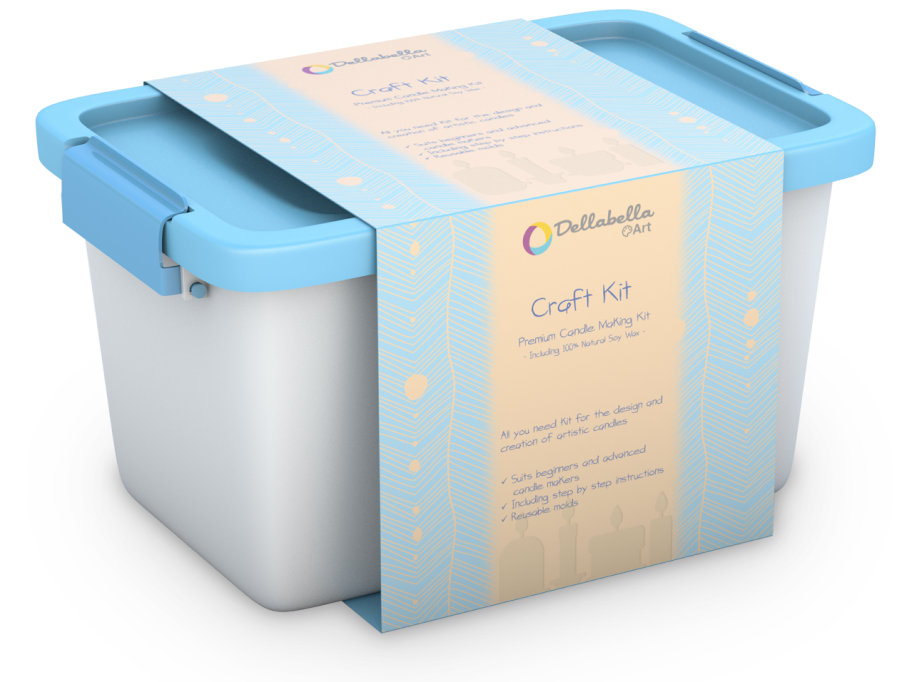 Premium Candle
Making Kit
Including 100% Natural Soy Wax
FASCINATING. EASY. BEAUTIFUL
Suitable for all levels
Our Premium Candle Making Kit has everything you need to make your own scented soy wax candles. Whether you want to expand a new hobby or a home-based candle business, this is the ideal kit to get you started. No experience necessary! Our simple, step-by-step instructions will guide you through the whole process.
All what you need to create candles in one set!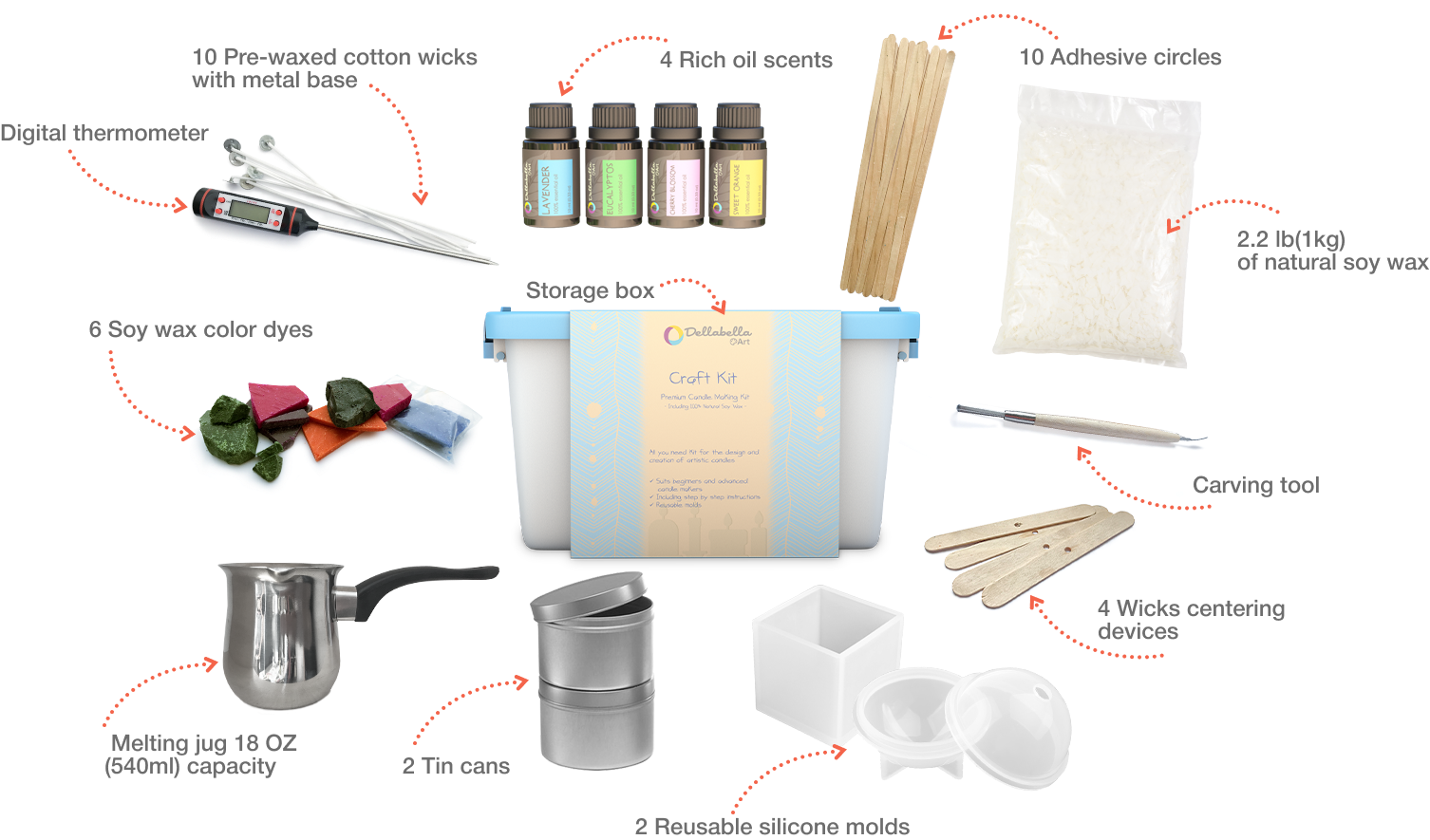 Free up your creativity
Were proudly created by an award-winning European designer, influenced by Italian masters these molds will make beautiful candles and create fashion statements. Create, refresh, decorate, enjoy the making and indulge on the resultsrom your candles.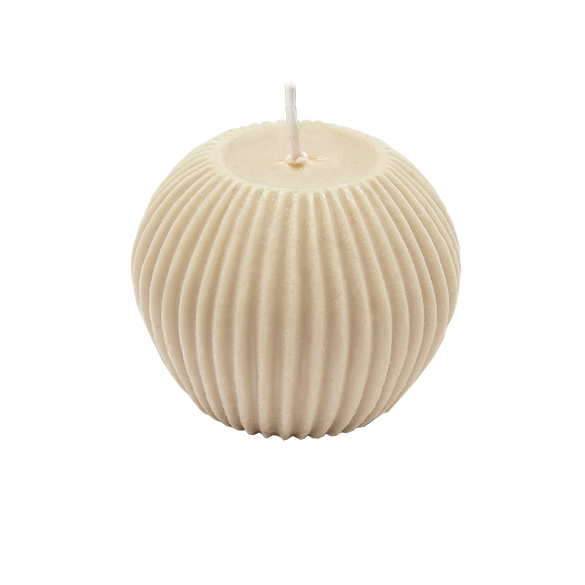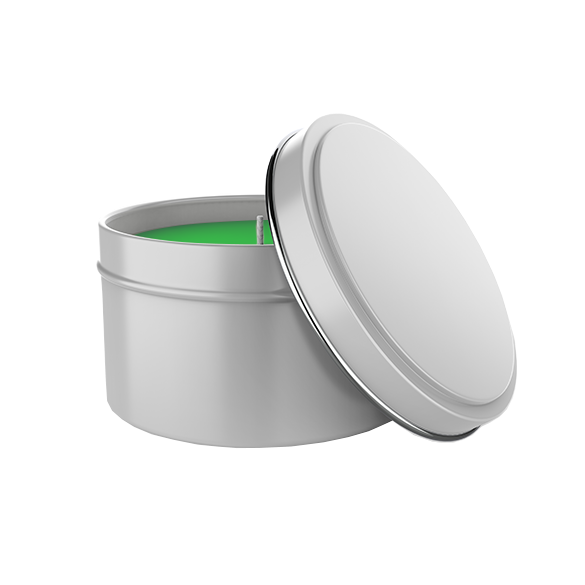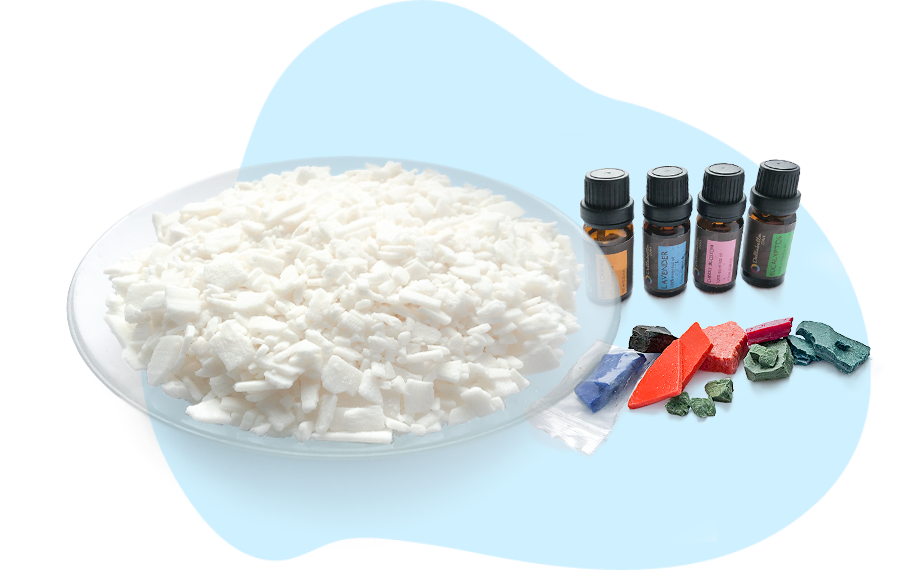 Our 100% Natural Soy Wax
is made from environmentally friendly, renewable resources; whereas classic paraffin wax is made from petroleum and is non-renewable. In addition, soy wax also burns slower, so your candle that lasts longer. Another reason to choose soy wax is that it is an excellent fragrance carrier that does not require chemical amplifiers. The result is a well-balanced true to scent candle. Moreover, unlike other kits, our Dellabella Candle kit includes a carving tool that enables you to create unique, fun and interesting shapes from your candles.
PERFECT GIFTMAKING
Be creative, make others creative and have fun! An amazing gift idea for your loved ones. Unique candles that create unique atmosphere, personalized and special, perfect for birthdays, Mother's Day or Christmas.
Hurry, supplies are limited and running away pretty fast!